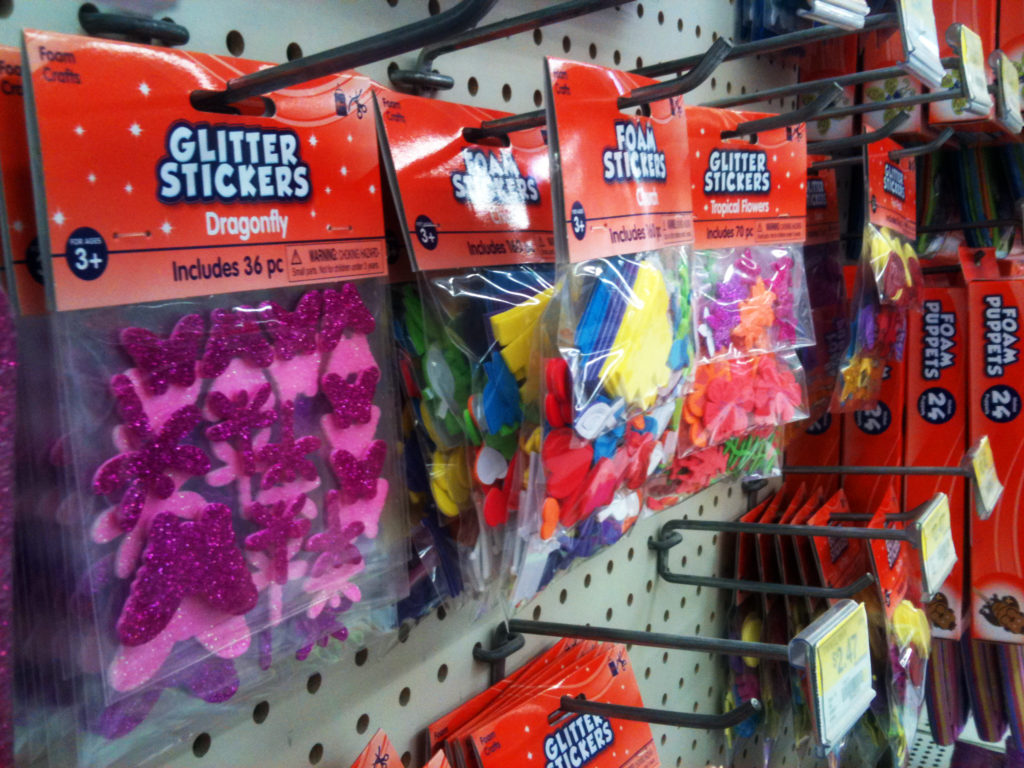 Header card packaging is a simple and low-cost method for presenting a product to the consumer. The header card, also referred to as a bag topper, secures the product inside the bag, provides the product's identity and its marketing information, and offers a means of hanging the product for display. The poly bag's transparency make it possible for the consumer to thoroughly inspect the product.
Clear polyethylene plastic bags, also known as "poly bags," are used in nearly every industry for a wide variety of applications. The best-fitting bag would be a size that is slightly larger than the product itself.
Header cards are printed on cardstock, which is thicker than average office printer paper. The cardstock may be easily folded, yet it provides ample support for lightweight products. A die-cutting machine ensures that the completed cards are identical in dimension. The die is set with sharp steel rules to cut the cards down to size and create the hang holes, and it has a dull scoring rule that presses an indentation at the fold line of the card. Scoring the header cards allows the paper to be folded without tearing or cracking.
The product is placed into the poly bag. The header card is folded over the open end of the bag, and the packaging is secured with staples.