Do I need to purchase any equipment?
No!!! Header card packaging can easily be done without the purchase of any equipment! Many times businesses operate for years before every requiring a need to purchase equipment. As your volume increases, you can utilize equipment to increase productivity and reduce costs, but it is by no means necessary.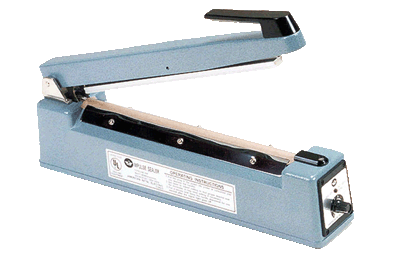 What types of equipment are available?
There are many different types of equipment available for use with poly tubing. Poly tubing equipment allows you to purchase poly tubing in bulk to cut costs and gives you the ability to create custom poly bag sizes. They also alow you to completely seal your product in the plastic. Click here for a complete list.
Where can I Purchase equipment for header card packaging?
From our store!!!! Click here to visit our equipment section for all your equipment needs.